UPDATED: 18 Jun 2018
Eye catchers: five E3 video game announcements that advertisers should care about
Written by bidstack
The E3 expo is one of the biggest gaming events of the year. Playing host to thousands of industry professionals, it acts as the launch pad for just about every major release coming to console and PC towards the end of the year and beyond.
The bidstack team made it out to E3 to meet the great and the good of the gaming world. But we also went their to take the pulse of the industry and find games that we think could spark interest amongst advertisers.
So which games do we think the media industry should be keeping an eye on? Here are five games worth watching out for.
1) Kingdom Hearts III – authentic brand tie in
The Kingdom Hearts series is a bit of an odd one. Combining the mechanics and sensibilities of the Final Fantasy series with leading Disney properties shouldn't work. And yet somehow – against all odds – it hangs together.
Kingdom Hearts III looks like it'll be no different. In between the hammiest anime acting possible, players will interact with everyone from Captain Jack Sparrow through to Wreck It Ralph as they embark on an adventure to save the world.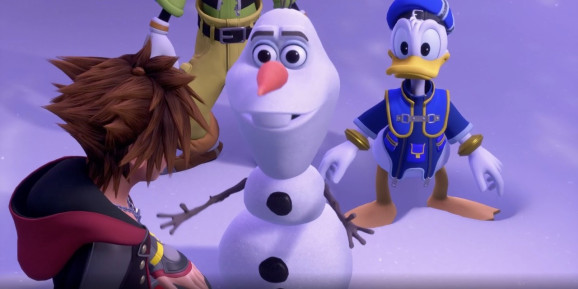 Advertisers should be interested in this because it shows how advance brand tie ins have become in video games. In comparison to other licensed titles, Kingdom Hearts III looks, sounds and feels thoroughly Disney. This shows that brand tie ins can work for advertisers within video games, provided they put in the necessary love and attention as early as possible.
2) The Last of Us: Part II – video games, grown up
The Last of Us: Part II looks unremittingly grim. The majority of its E3 trailer showed Ellie, one of the central protagonists, fighting grimly for her life in a dark dystopian vision of America.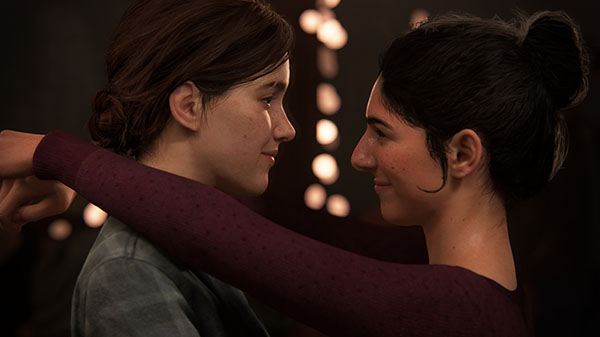 Yet advertisers should be interested in it because it represents where video games are now. The violence is sandwiched between a tender kiss between Ellie and her lover Dina, a moment framed in such a way that it'd hardly look out of place of a highly regarded independent movie.
In short, The Last of Us II is a reminder of how video games have grown up. And while it won't be the game an advertiser would want to advertise in, it shows how far the medium has come and how seriously its audience should be taken.
3) Fortnite – unlocking the cross platform gamer
Ok, Fortnite shouldn't be a big surprise to anyone by now. It generated $300m of revenue in April, it has over 125m players worldwide and is the game of choice of practically every single major footballer (Antoine Griezmann, we're looking at you.) But Fortnite was a big deal at E3 for two reasons.
First, its immediate release on Nintendo Switch has opened up a big argument about cross platform player. Sony's decision to deny players the ability to play with their friends on Xbox One or Switch has caused outrage.
This increases the pressure on platform holders to allow developers to unify their player bases across platforms. This will make it easier for companies to measure their audiences, helping advertisers to potentially quantify audience opportunities in the future.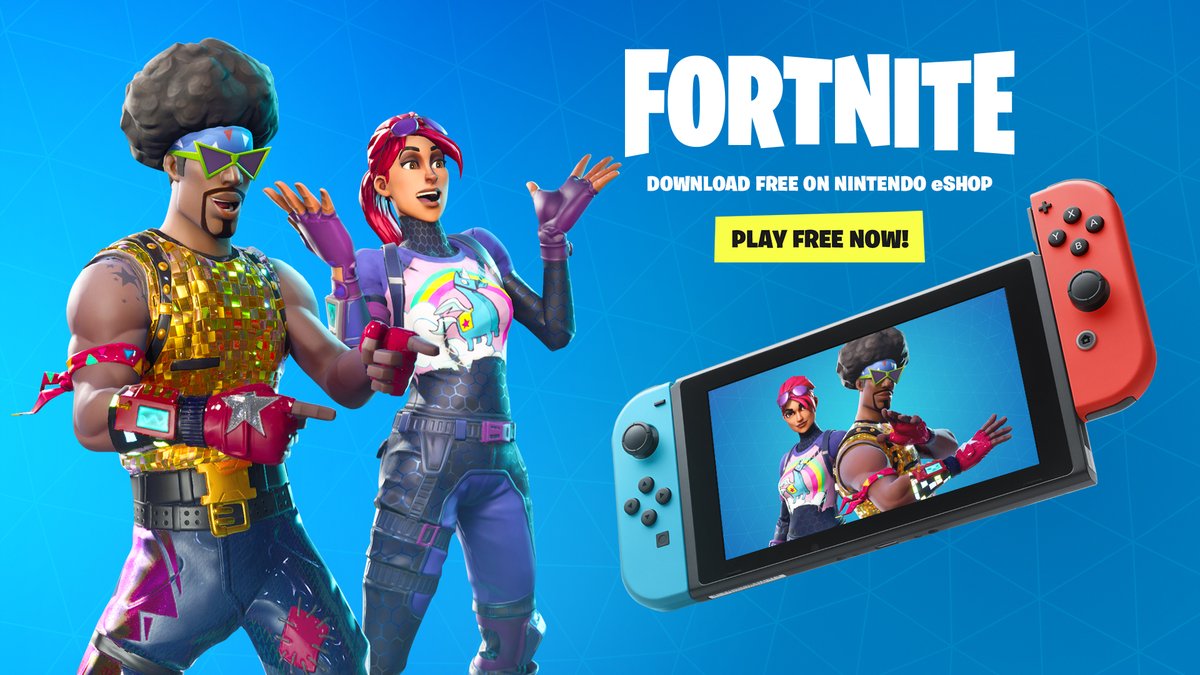 Second, Fortnite's massive 100 player charity tournament showed how glamorous the industry is becoming. 50 major celebrities and 50 big name influencers all took part in the event in a stadium in LA, drawing in viewers from across the world.
This shows how gaming is a central pillar to mainstream culture, suggesting that advertisers must make reaching gamers a key part of their strategy to truly reach their audiences.
4) Forza Horizon 4 – convincing virtual worlds
The Forza Horizon series has always been highly regarded. The open world companion to the Forza Motorsport series, Horizon has always delivered excellent raising in stunning vistas.
This makes it a perfect game for advertisers to get involved with. As the newest trailer shows, the fourth entry in the series perfectly mimics British towns, cities and countryside to the smallest details.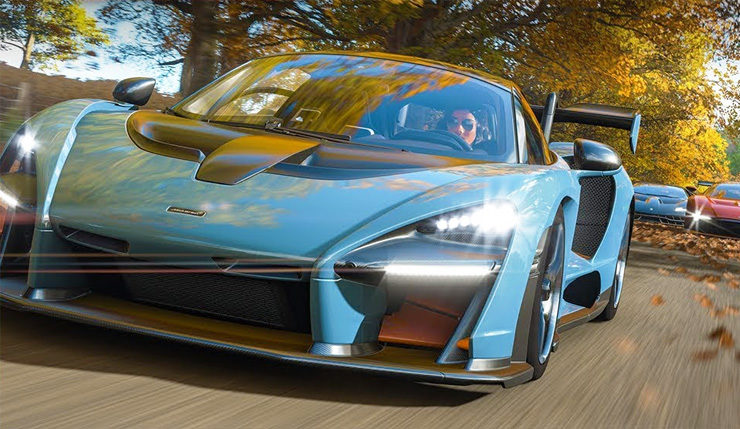 And at bidstack HQ, we couldn't fail to notice that this world is surely perfectly suited for natural poster and billboard placements. This could mean a great opportunity for advertisers to get their brand, product or service integrated in an absolutely gorgeous open world racing game completely naturally, benefitting from visibility without breaking the player experience.
5) Starlink – where physical meets digital
The toys to life concept hasn't taken off as many would have predicted. With just about every toy to life game other than Skylanders failing – including Disney's Infinity project – it would have been reasonable to have called time on the idea by now.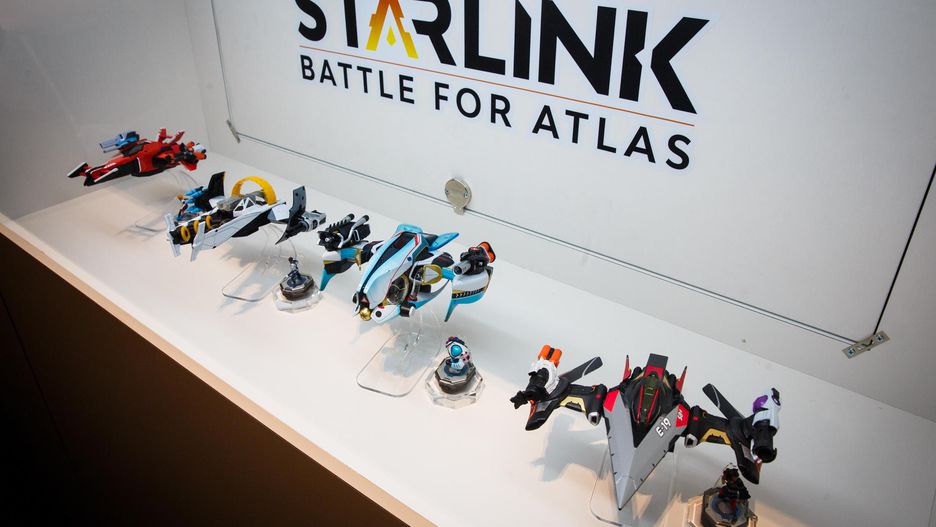 However, Ubisoft's Starlink looks like it could be one to keep an eye on. It allows players to purchase miniature space craft in a local toy shop and sync it into the game. They can then explore the universe in it, creating a No Man's Sky style interactive experience.
This is interesting for advertisers because it shows where the crossover between physical and digital can be. There aren't many opportunities where the two spaces can intersect. But a clever advertiser could brand a toy and then see that branding appear in the game world – providing an opportunity for a unique advertising activation.
Keep up to date with bidstack by signing up to our newsletter here.
---
Written by bidstack | 18 Jun 2018
ALL POSTS